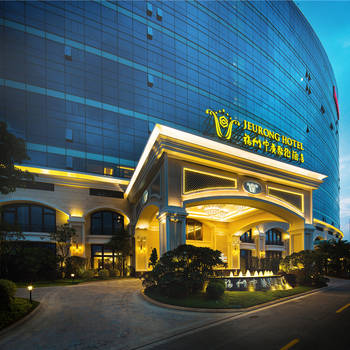 The Jeurong Hotel provides a great place for travelers to relax after a busy day. Visitors to Fuzhou will find that the Jeurong Hotel is a fantastic accommodation choice.
The hotel is only 9km from Fuzhou South Railway Station and 40km from Changle International Airport, giving guests a number of convenient transportation options. Seeing Fuzhou's sights from this hotel is easy with Minjiang River, The Gushan Spring Temple and Dharma Eighteen Views all close by.
At the end of a busy day, travelers can unwind and relax in the hotel or go out and enjoy the city. A pickup service can be arranged for guests upon request. For guests' convenience, airport pickup can be arranged. This Fuzhou hotel offers parking on site.
Germaphobes can rest easy - the level of cleanliness is highly rated at this hotel. This hotel is the usual choice for a large number of business travelers.